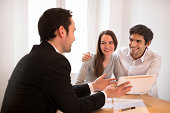 At REALTOR, we recognize that the most important part of our business, are the sales people who work under the REALTOR name, so if you would like to become a REALTOR, we offer you the widest range of packages to best suit your personal preferences.
Our principal and business founder, Mark Croudace, has been involved in the real estate industry for over 30 years, many of those years having been directly involved in listing and selling properties themselves, and as such, fully understand the needs and requirements that a great sales person desires. They are also recognized as leaders in the real estate industry having owned and managed two of the Gold Coasts most successful agencies since 1996.
With that knowledge and understanding of what a great real estate agent really needs, at REALTOR, we have four very attractive Agent Service Programs to suit your requirements, or we can even provide you with a Customized program to suit your particular situation.
These Agent Service Programs have been developed to enhance a wide range of agents, from the highest performing executive agent right through to the "new to the industry "agent.
Our Agent support systems are the best available and ensure an Agent that is working under our REALTOR banner, can focus their attention on what they are best at doing, listing and selling, and leaving the other mundane processes to the REALTOR Support Team.
We also offer the highest remuneration structures available in the real estate industry.
If you would like to be able to say " I'm a REALTOR ", please contact Mark today on 0417 761 009 for a confidential discussion about the services REALTOR can provide to you.